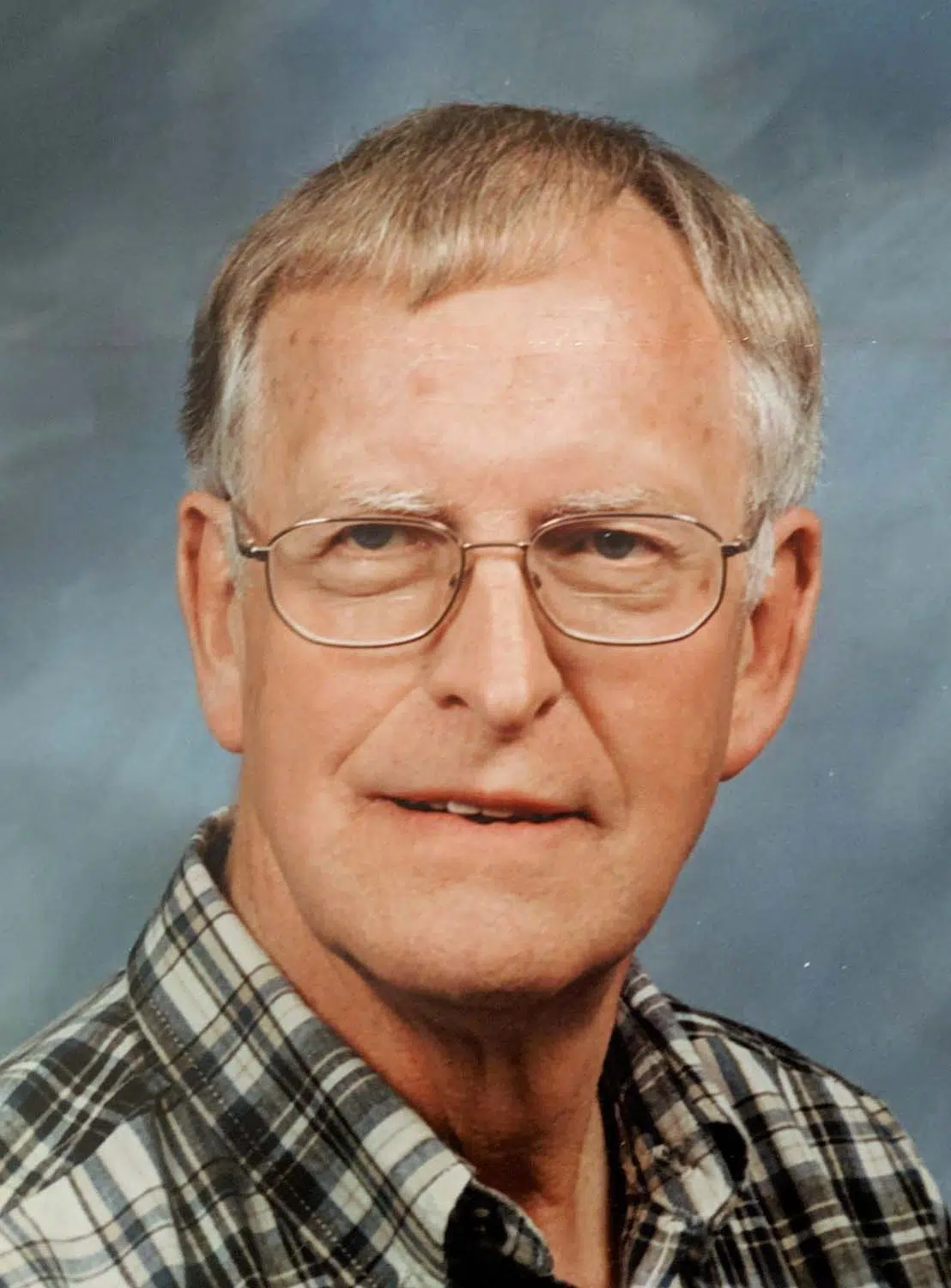 Arden M. Koelling, 79, of Ord passed away on Wednesday, November 28, 2018, at the Valley View Senior Village in Ord.
A Celebration of Life will be held at 10:30 a.m. on Tuesday, December 4, 2018, at the Ord First United Methodist Church. Reverend Dr. Jeff D. Hale and Reverend Stefanie Hayes will officiate. Burial will be in the Ord City Cemetery. Visitation will be held on Monday from 5:00 to 7:00 p.m. at the Ord Memorial Chapel. Memorials are suggested to the Mira Valley United Methodist Church, the Alzheimer's Association, or the Valley County Health System Foundation. Ord Memorial Chapel is in charge of arrangements.
Arden Merrill Koelling was born to Merrill and Maurine Koelling on July 17, 1939, on the family farm, south of Ord in Mira Valley. Arden's family moved to rural North Loup where he attended school, graduating in a class of 6 students in 1957. In high school, Arden played basketball, sang in chorus, was a member of the FFA, and played the French horn. From an early age, he was involved in 4-H, showing animals at the county fair and even at the State Fair.
After high school, Arden worked as a farm hand for several area farmers. He then moved to Grand Island and specialized in shoe sales at Wolbach's department stores, and graduated from the Grand Island School of Business. He returned to Ord to be the bookkeeper for the Ord Creamery and Cheese Company.
In 1961, Arden enrolled at Westmar College in LeMars, Iowa, and majored in Industrial Arts education. Through church choir and a student group, Arden met Karan Ferguson. In March 1963, Arden proposed at the college chapel. Karan accepted, and on June 12, 1964, they were wed at the Longford Evangelical United Brethren Church in Longford, Kansas.
Arden graduated from Westmar College in May 1965 and began his teaching career in Remson, Iowa. Arden and Karan made their home in Marcus, Iowa, while Karan taught second grade in a neighboring town. In 1967, an opportunity arose for Arden to teach Industrial Arts at Ord High School, and Arden and Karan moved from Iowa to Ord. In November 1968, a son, Curtis Merrill, was born.
For many summers, Arden painted houses with two fellow teachers. In July 1979, Arden was painting a house on his 40th birthday, when Karan and Curt surprised him with the news they were going to pick up their week-old daughter, Christina Lynne, the next day.
Arden enjoyed his 29-year teaching career at Ord High School, retiring in May 1996, after teaching woodworking, mechanical drawing, architecture, and driver's education. His calm personality helped him through the harrowing days of young drivers learning to handle a vehicle.
Arden was involved with Rotary International for many years and served as president and vice-president. He cherished his time singing bass with the Valley Harmonizers Barbershop Chorus. Arden was an active member of Mira Valley United Methodist Church. He enjoyed men's group, singing in the choir, parish committees, administrative council, and serving with Karan as youth group sponsors. While in retirement, Arden became known as Mr. Kindergarten for his contribution of wood-working projects to Karan's classroom.
After Karan's retirement, the couple put their talents to good use on a mission trip to Redbird Mission in Kentucky. They cherished time visiting their kids living in Des Moines, Iowa, and Watertown, Wisconsin, as well as attending reunions in Shippensburg, Pennsylvania; Branson, Missouri; and Breckenridge, Colorado.
In December 2010, Arden was diagnosed with Alzheimer's Disease. He was blessed with many good years with few symptoms, but within the last year his health declined. Arden's positive attitude, sense of humor, and faith in God allowed him to walk along the path with grace and dignity, inspiring those around him to "keep smiling" in any situation.
Arden is survived by his wife of 54 years, Karan of Ord; one son, Curt Koelling of Granger, Iowa; one daughter and son-in-law, Christy and Brian Oestreich of Ord; brother-in-law, Ernie and Carla Ferguson of Springfield, Missouri; Pam Ferguson of Bolivar, Missouri; niece, Sandy and Rodney Nance and family of Springfield, Missouri; nephew, John and Lauren Ferguson and family of Rogers, Arkansas; many treasured first-cousins who were like siblings to Arden; and a precious extended family.
Arden was preceded in death by his parents, Merrill and Maurine Koelling; parents-in law, Howard and Velda Ferguson.